Regular price
€108,90 EUR
Regular price
Sale price
€108,90 EUR
Unit price
per
Sale
Sold out
PRODUCT DESCRIPTION
Most people know that fiber is good for healthy digestion. But fiber can not only aid digestion, it can also help support weight management and healthy blood sugar levels. This is especially true for soluble fiber. However, the proliferation of processed foods and modern farming practices has resulted in higher sugar levels and lower fiber levels in many of our foods.

Balance is drunk before meals and offers a patented fiber matrix with bioactive plant compounds, polysaccharides and micronutrients. The fiber matrix helps to promote healthy digestion and support the feeling of satiety. Balance contains essential vitamins, minerals and soluble fiber that support weight management.

Balance: the clever solution for a balanced diet.
RECOMMENDATION FOR USE
For best results, take 10-15 minutes before your two largest meals, twice a day.
Mix each packet with 240-300ml of water. Shake vigorously in a shaker. Drink immediately.
IDEAL FOR ALL WHO
want to eat more fiber
a normal blood sugar level and
want to support a healthy metabolism
Anyone looking for weight management support
CONTENTS
435g
Serving Size: 1 sachet (7.25g)
Servings per pack: 60
INGREDIENTS & EFFECT
Biosphere Fiber: proprietary blend of five soluble fibers
Unicity 7x: special blend of vegetable polysaccharides
Bios Cardio Matrix: Mixture of plant extracts and phytosterols
Bios Vitamin Complex: unique blend of vitamins and minerals
Practical single portion packs
Light citrus taste
INDEPENDENT RECOMMENDATION
Unicity Balance Cholesterol does not contain any doping-relevant substances and has been included in the Cologne List®
UNICITY SCIENCE
To learn more about our scientific work on Unicity products, visit unicityscience.org
NUTRITIONAL VALUES
| SERVING SIZE:1 sachet (7.25g) | SERVINGS PER PACKAGE: 60 | BY SERVING | DAILY % |
| --- | --- | --- |
| Energy | 70 kj / 20 kcal | -- |
| protein | <0.5g | -- |
| carbohydrates | 3g | -- |
| of which sugar | 0g | -- |
| fibre | 3.5g | -- |
| sodium | 0.010g | -- |
| Vitamin A | 260 µg | 32%* |
| Vitamin B1 | 1.75 mg | 159%* |
| Vitamin B2 | 1.75 mg | 125%* |
| Vitamin B6 | 1.75 mg | 125%* |
| Vitamin B12 | 2.5 µg | 100%* |
| niacin | 20 mg | 125%* |
| Folic Acid | 220 µg | 110%* |
| vitamin C | 45 mg | 56%* |
| vitamin E | 13.7 mg | 114%* |
INGREDIENTS
Biosphere FiberTM (guar gum, gum arabic, locust bean gum, pectin, oat fiber, corn maltodextrin, beta-glucan), Unicity 7xTM (proprietary blend of plant-based polysaccharides, orange juice powder blend, acidity regulator: citric acid, calcium carbonate), Bios Cardio MatrixTM (soy concentrate, sugar beet extract) , Bios Vitamin ComplexTM (biotin, calcium carbonate, folic acid, nicotinamide, beta-carotene, thiamine hydrochloride, riboflavin, pyridoxine hydrochloride, cyanocobalamin, ascorbic acid, d-alpha-tocopheryl acetate, zinc gluconate, chromium picolinate), orange juice powder, sweetener: sucralose, acidity regulator: citric acid.
FAQ
How does balance work?
Balance contains viscous, soluble fiber that combines with water to form a thick gel as it travels through the digestive tract. The gel-like substance helps your stomach empty more slowly and makes you feel full for longer.

Why does Balance contain vitamins and minerals?
The body needs numerous vitamins and minerals for effective digestion. The nutrients in balance contribute to a balanced diet.

Can I take Balance at other times of the day or before a snack?
Yes. Many people with Balance notice that they eat fewer snacks between meals - and when they do indulge, they feel better afterwards.

Who can take Balance?
We recommend Balance for adults who want to maintain their health. Pregnant and breastfeeding women should consult their doctor before taking Balance. As with all dietary supplements, if you have any questions, consult your doctor before taking.

Can I stack Balance with other Unicity fiber products?
Everyone tolerates dietary fiber differently. When introducing new sources of fiber into your diet, you should take it slow to avoid gastrointestinal upset.

Can I still take Balance if I forget to take it just before eating? Should I leave it out if I've already eaten?
It is best to always take Balance before meals, but better late than never. It will still have some effect on the food already ingested.

Can I take the product with less than the recommended amount of water?
Consuming this product without the recommended amount of fluids may cause retching and breathing problems. Do not take this product if you have difficulty swallowing.

NOTE: This product contains natural ingredients; therefore color may vary and some ingredients may not dissolve as quickly as others. This product can be taken with medications that are compatible with food.

*Food supplements are not a substitute for a varied and balanced diet and a healthy lifestyle. These products are not intended to diagnose, treat, cure, or prevent any disease. **The positive effect is achieved with a daily intake of at least 0.8 g phytosterols/phytostanols.
View full details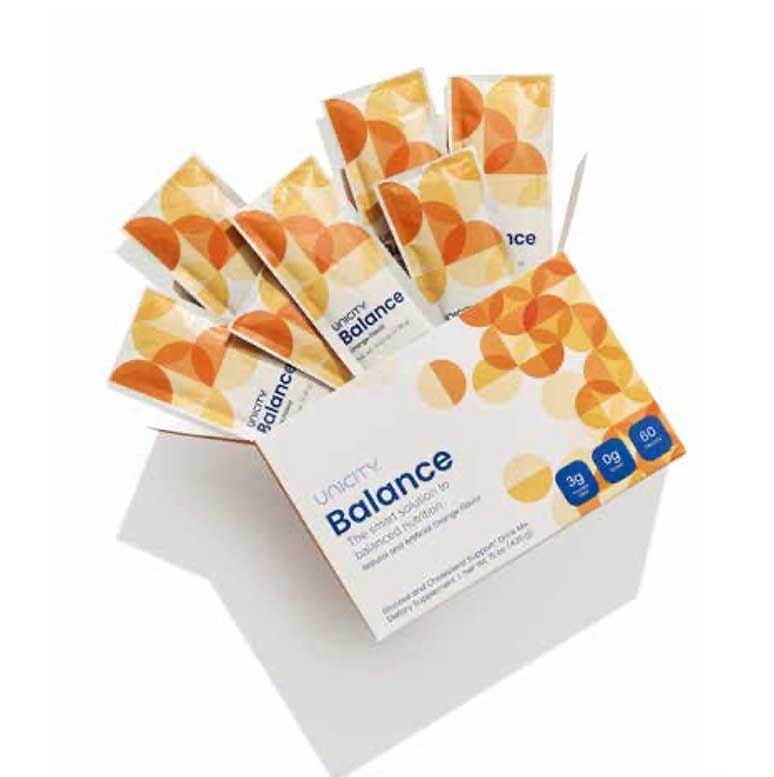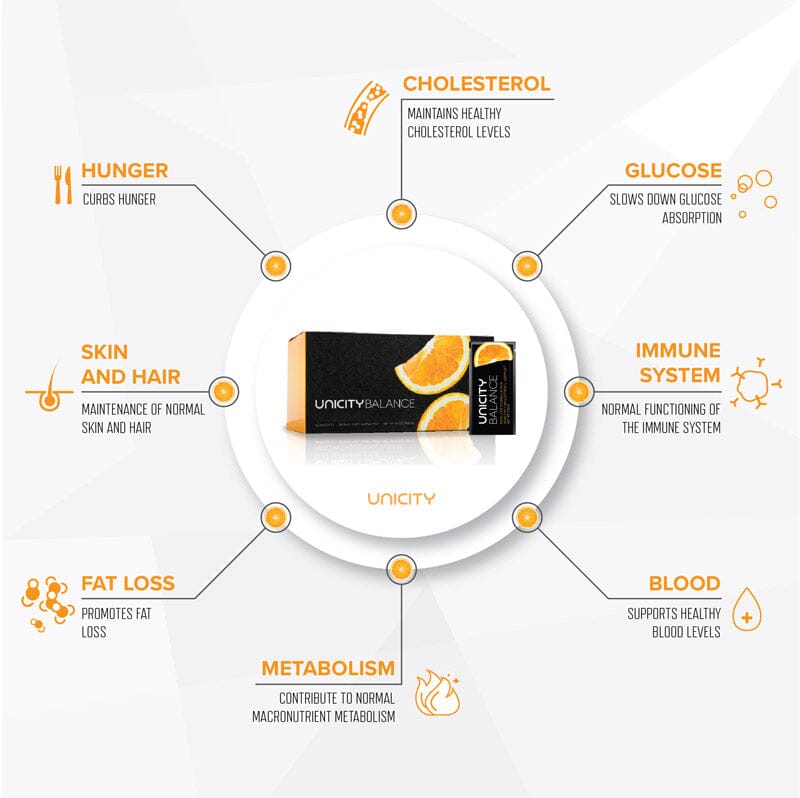 Delivery free of charge

We will deliver your order to you free of charge.

90 Day Money Back Guarantee

If for any reason you are unsatisfied with your Feel Great products within 90 days of purchase, we will provide you with a full refund of the purchase price. Guaranteed!