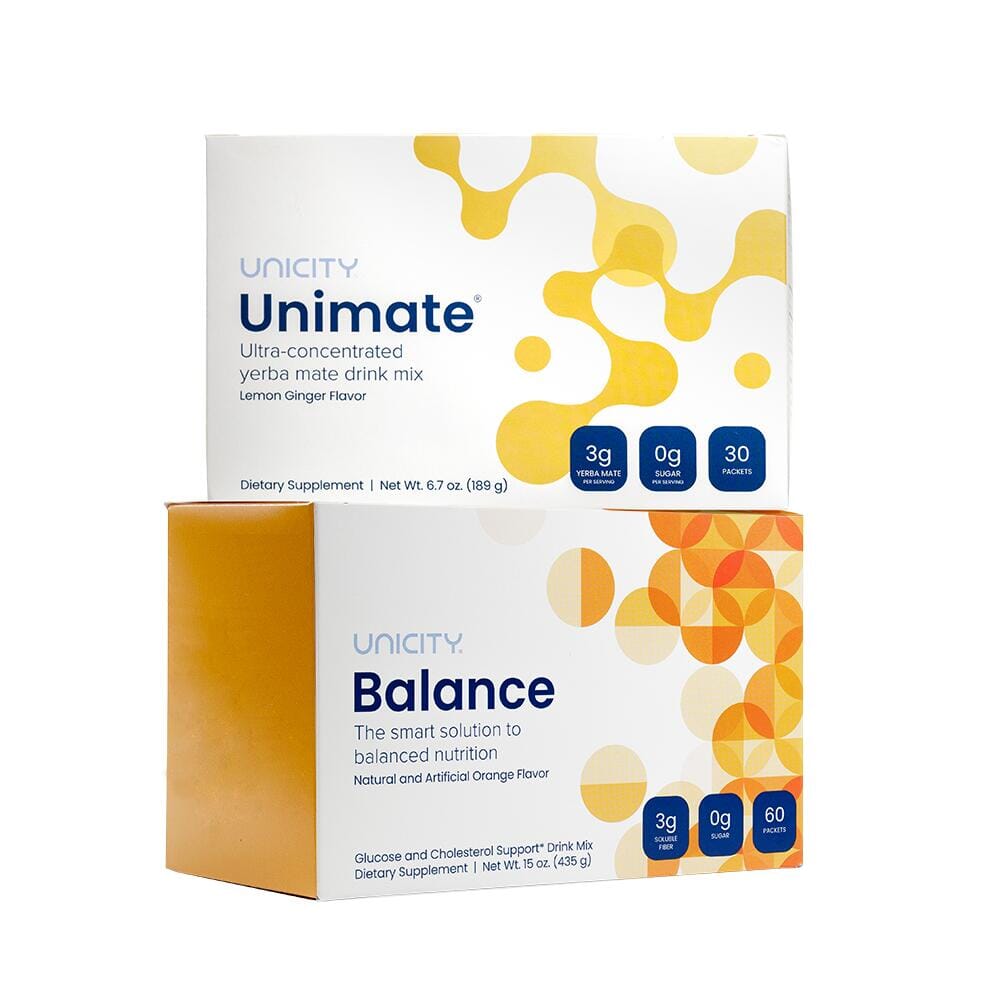 UNICITY FEEL GREAT Set
Regular price
€166,99 EUR
Regular price
€212,00 EUR
Sale price
€166,99 EUR
Unit price
per
Sale
Sold out
View full details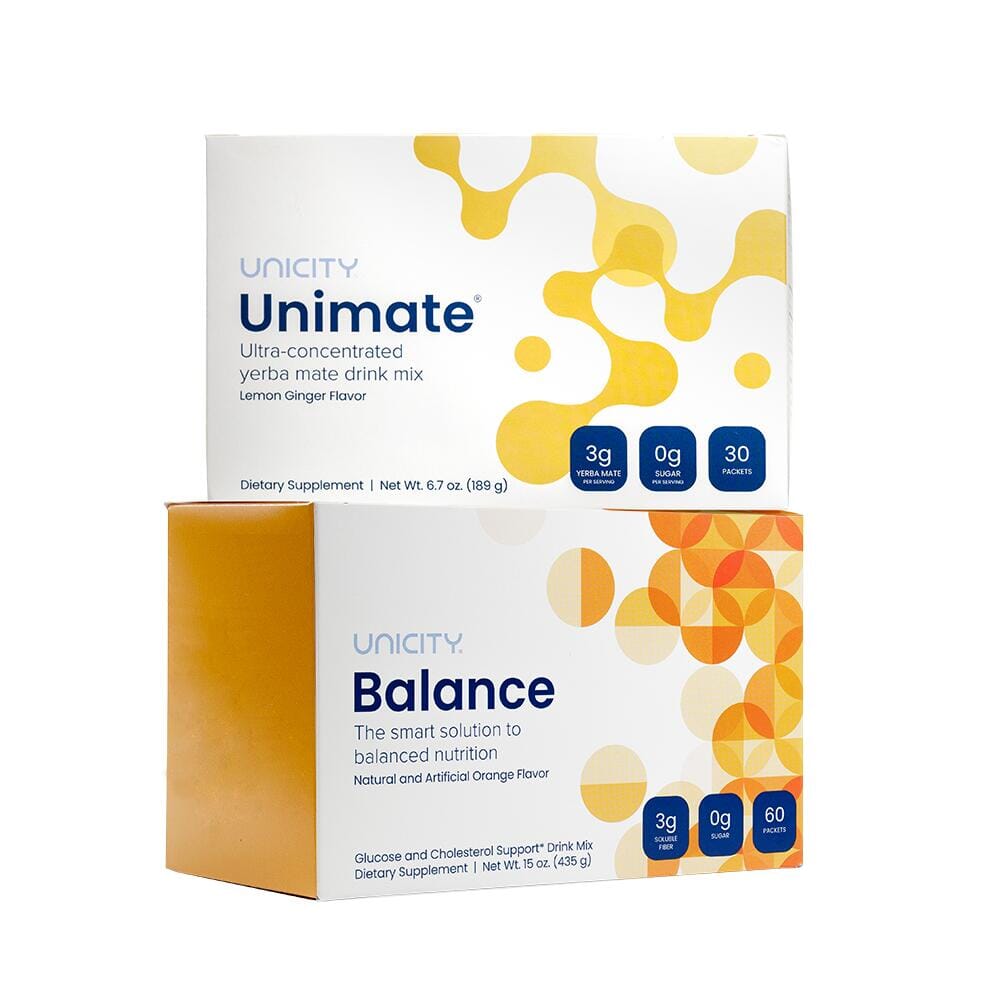 What is Feel Great?
Feel Great is designed to bridge the gap between where you are and where you want to be.
Two Products + One Method = Measurable Results
The products
Unicity Balance

Balance is the clever solution for a balanced diet.

This patented blend of fiber, vital substances and plant substances was specially developed for:

- Slower carbohydrate absorption for a longer feeling of satiety

- Promote proper digestion

- With 9 essential vitamins and minerals

Unicity Unimate

Start the day with Unimate.

This highly concentrated yerba mate drink contains a unique herbal blend with well-known benefits:

- Better mood

- Energy boost

- More mental clarity

- Less appetite

And it's sugar-free!
The way it works
The Feel Great system is simple . Wake up and start the morning with a delicious Unimate .

Take Balance 5 to 15 minutes before meals and eat your regular food. No diets, no counting anything .

- Easy to incorporate into the day

- Yummy

- Effectively
What's waiting for you
Confirmation & Shipping

After purchase you will receive an email confirmation of your order. Your order will then be sent to you.

In addition, you will receive your member ID from Unicity by email within 24 hours with further information and the opportunity to get ALL other Unicity products at the best purchase price.

invitation

Within 24-48 hours you will receive an email from us inviting you to join our exclusive private support community and member resources page.

Here you will find answers to frequently asked questions, instructional videos and helpful tips on how to maximize your results, how to reach your goals faster.

Exclusive support

You can ask us questions at any time.

You have the opportunity to participate in our LIVE support webinars and connect with our Feel Great partners and members.

Welcome to the largest German-speaking FEEL GREAT community!

We look forward to you!