Regular price
€116,90 EUR
Regular price
Sale price
€116,90 EUR
Unit price
per
Sale
Sold out
PRODUCT DESCRIPTION
Do you know that? On some days you could move mountains, you can do twice as much as usual and stay relaxed at the same time. And then there are days when you feel foggy and nothing is going on. But what makes the difference - and how does every day become your lucky day?

With Unimate, great days become the rule, not the exception. Yerba mate comes from a plant native to South America that has been drunk in community rituals there for centuries. Naturally rich in antioxidants and nutrients, caffeinated yerba mate is a traditional crop used to support mental clarity, stamina and mood. It is also said to curb appetite. The yerba mate leaves in Unicity Unimate are picked, roasted, extracted, concentrated and purified in a unique five-step process. The result is a proprietary extract that concentrates the benefits of yerba mate and contains up to 10 times more antioxidant chlorogenic acids than a regular cup of coffee. No matter what tasks await you every day, Unimate supports your cognitive functions, your stamina and your well-being.

Choose Unimate and feel great.
View full details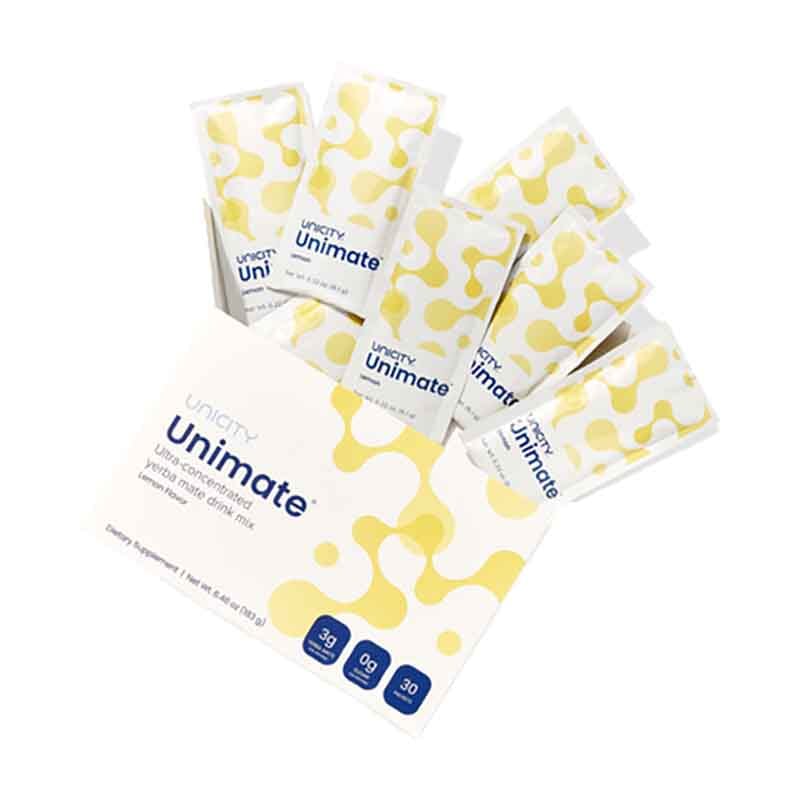 Delivery free of charge

We will deliver your order to you free of charge.

90 Day Money Back Guarantee

If for any reason you are unsatisfied with your Feel Great products within 90 days of purchase, we will provide you with a full refund of the purchase price. Guaranteed!