Regular price
Sale price
€43,90 EUR
Unit price
per
Sale
Sold out
PRODUCT DESCRIPTION
The center of our well-being is in the intestines!

A healthy, diverse and balanced intestinal flora is crucial for our health, because it not only supports the health of our digestive system, but also influences many other metabolic processes, including the immune system.

Unicity Probionic Plus contains eleven probiotic strains to colonize the gut. These probiotic strains are micro-encapsulated to allow them to pass through the stomach unharmed and to exert their full effect in your digestive system.

For an all-round good body feeling!
RECOMMENDATION FOR USE
Take one packet daily.
Can be taken pure, with water or with other liquids.
IDEAL FOR EVERYONE WHO...
want to support the diversity of their intestinal flora
CONTENTS
60g
Serving size: 1 stick pack (2 g)
Number per pack: 30
INGREDIENTS & EFFECT
Proprietary blend of eleven probiotic strains for more biodiversity in the digestive tract
Lactobacillus acidophilus LA 14
Bifidobacterium lactis HNO19
Lactobacillus acidophilus
UNICITY SCIENCE
To learn more about our scientific work on Unicity products, visit unicityscience.org.
INGREDIENTS
Proprietary Probiotic Blend, Fructooligosaccharides, Xylitol, Strawberry Concentrate Powder, Natural Strawberry Flavor, Calcium Phosphate Tribasic, Citric Acid.
Contains milk
FREQUENTLY ASKED QUESTIONS
What are probiotics anyway?
Probiotics are viable microorganisms that we ingest with our food and that can colonize the intestines. To do this, they have to survive the digestion process and arrive in the intestines undamaged. That is why the probiotic strains in Probionic are microencapsulated.

What is the difference between prebiotics and probiotics?
Prebiotics and probiotics both play important roles in gut health. Although the names sound similar, they are completely different vital substances: Probiotics are living microorganisms that are mainly found in fermented foods such as yoghurt or sauerkraut. Prebiotics are fibers that serve as food for beneficial gut bacteria. So, prebiotics are crucial for probiotics to thrive.

Why should the microbiome be as diverse as possible?
Research indicates that a diverse microbiome plays an important role in our health and the body's defenses. Unfortunately, our lifestyle and eating habits contribute to the fact that the diversity of our microbiome continues to decrease. The more unstable the microbiome, the easier it is for harmful microorganisms to take over.

Which foods are particularly good for the microbiome?
If you want to feed your microbiome every day, you should eat high-fiber foods. Certain dietary fibers such as fructooligosaccharides or inulin are an important food source for many beneficial intestinal bacteria such as bifidobacteria. In addition, fermented foods are considered a valuable source of probiotics. This includes, for example, sauerkraut, but also kefir, yoghurt and certain types of cheese, e.g. B. Parmesan. Korean kimchi is also probiotic.

What are the disadvantages of modern nutrition for the microbiome?
Our modern diet usually contains little fiber, but is rich in artificial additives, salt and, above all, sugar and simple carbohydrates. This can mean that our intestinal flora is undersupplied despite a full plate: On the one hand, the lack of fiber means little food for our good intestinal bacteria, which cannot multiply accordingly. On the other hand, sugar and other simple carbohydrates often feed the very microorganisms in the gut that we want to keep in check. That's why a balanced diet with lots of fresh vegetables, protein and complex carbohydrates is so important for our intestinal flora.

* Not for Resale - for personal use only

NOTE: ** Keep out of the reach of children and in a cool, dry place. Dietary supplements are not a substitute for a varied and balanced diet and a healthy lifestyle. The recommended daily dose should not be exceeded. Do not use if tamper evident seal is missing or broken.
NUTRITIONAL VALUES
| SERVING SIZE: 1 packet (2g) | SERVINGS PER PACKAGE: 30 | BY SERVING | % DAILY VALUE |
| --- | --- | --- |
| calories | 10 | -- |
| Total carbohydrates | 2g | 1% |
| Proprietary Probiotic Blend | -- | 5 trillion CFU |
| Lactobacillus acidophilus LA14 | -- | ✝ |
| Bifidobacterium lactis HNO19 | -- | ✝ |
| Lactobacillus rhamnosus | -- | ✝ |
| Lactobacillus plantarum | -- | ✝ |
| Lactobacillus acidophilus | -- | ✝ |
| Lactobacillus gasseri | -- | ✝ |
| Lactobacillus casei | -- | ✝ |
| Lactobacillus lactis | -- | ✝ |
| Bifidobacterium longum | -- | ✝ |
| Bifidobacterium breve | -- | ✝ |
| Bifidobacterium lactis | -- | ✝ |
View full details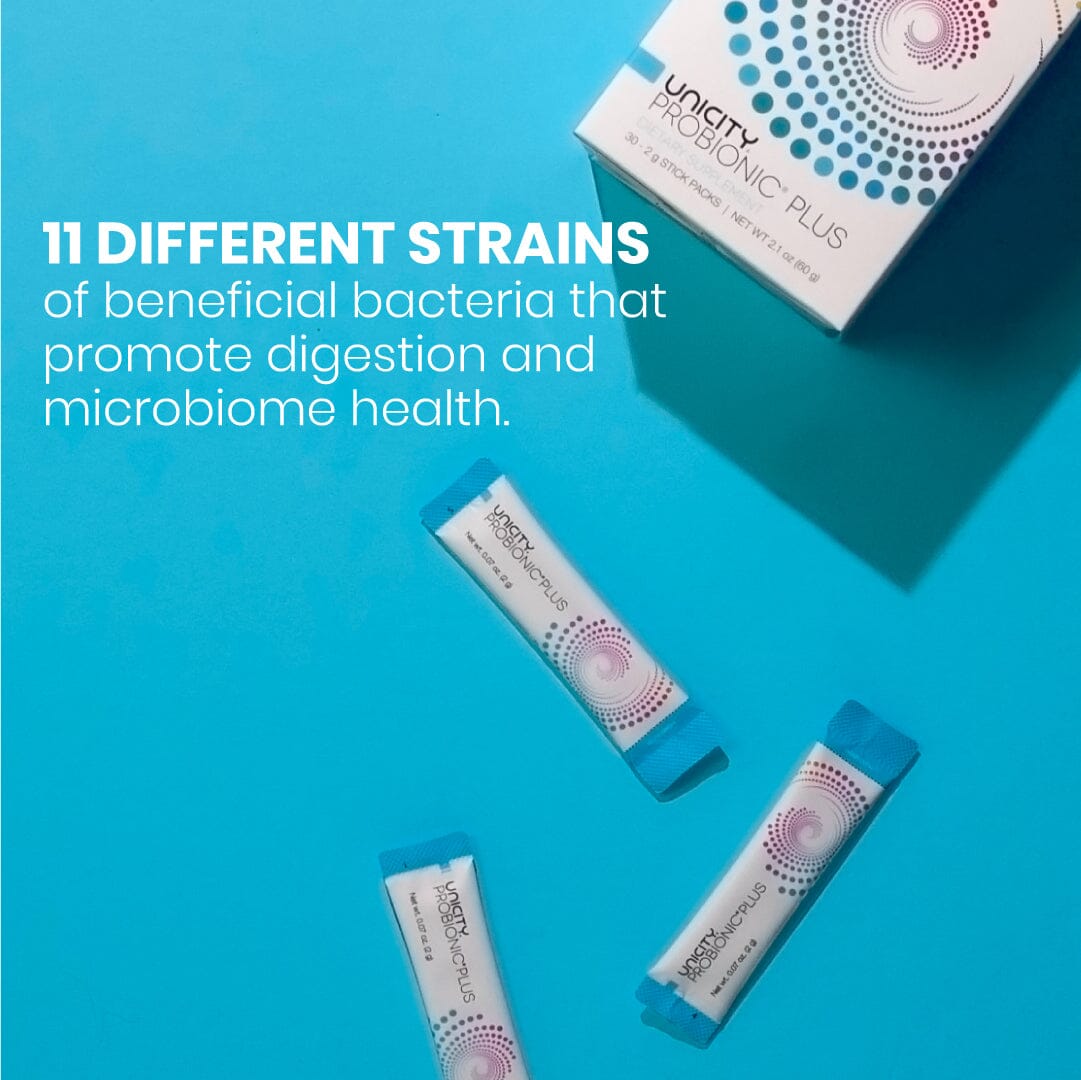 Delivery free of charge

We will deliver your order to you free of charge.

90 Day Money Back Guarantee

If for any reason you are unsatisfied with your Feel Great products within 90 days of purchase, we will provide you with a full refund of the purchase price. Guaranteed!